Infinite Dolce Vita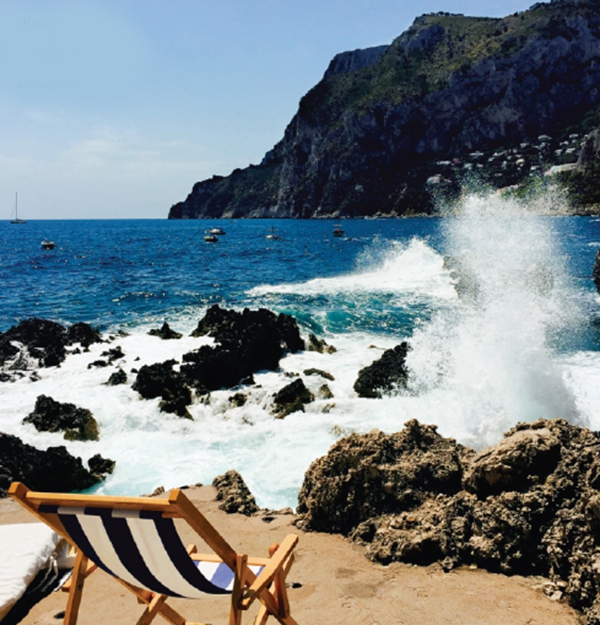 Luminaries, poets and the jet set never tire of Italy's charming resort island of Capri
The island of Capri is about as glamorous as island living gets。 One of the largest islands in the Gulf of Naples, the Greeks called it Pausilypon, meaning "pause from troubles"。
In the early 20th century, it took in political refugees, including Russian writer Maxim Gorky and Vladimir Lenin; the famous Chilean poet Pablo Neruda followed suit in the 1950s and lived in exile there。
Today, Capri is a romantic, artistic, shopping and recreational mecca, especially in its celebrated La Piazzetta, known as "the living room of the world" and in which cars are prohibited.
Classic cinema plays a large part of Capri's allure. Witness the spontaneous, erumpent beauty of Brigitte Bardot captured on the roof of Casa Malaparte in Jean-Luc Godard's Contempt (1963) and Marcello Mastroianni and Claudia Cardinale in Liliana Cavani's The Skin (1981), which depicted La Piazzetta under German invasion. The famous Bay of Naples attracted the mega-wattage star power of Sophia Loren, Clark Gable, Audrey Hepburn and Jacqueline Kennedy Onassis, among numerous others.
With glamour has come fashion and luxury - can you guess where the famed capri pants originated? The island has been the setting for a number of high-end advertising campaigns for brands, too. For the last two seasons, Chanel has taken a summer vacation in Capri by setting up a pop-up store - featuring a terracotta facade with an ivy-entwined pergola - in the heart of the island on Via Camerelle, with offerings from its Métiers d'Art and Coco Beach collections.